eLearning Gratuiti
Intelligenza Emotiva in Famiglia offre un percorso agile, facilmente fruibile e comprensibile da tutti coloro che vivono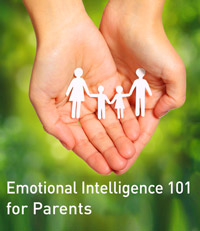 l'esperienza genitoriale e familiare direttamente o indirettamente.
Attraverso video, attività e piccoli progetti allenerai la tua intelligenza emotiva, quella dei tuoi figlio o supporterai genitori e famiglie in questo obiettivo.
Sei moduli, 3 unità per modulo. Semplice, interattivo, sempre disponibile online 7 giorni su 7, 24h su 24h.
Non ci sono scuse … accedi all' eLearning!
Quali sono i 18 talenti del tuo cervello e come puoi utilizzarli al meglio?
Scopri il significato e l'importanza di ciascun talento attraverso brevi video di approfondimento!
Percorsi di Certificazione
Unlocking EQ
Partecipa al modulo Unlocking EQ per imparare Perché e Come funziona l'Intelligenza Emotiva!
Certificazione Brain Profile (BPC Distance)

Nel mondo del business si parla sempre di più di Intelligenza Emotiva ma generalmente in maniera astratta. Esiste un modo attraverso il quale i manager possano gestire questa dimensione in maniera pratica?
Questo percorso di Certificazione si svolge online con due aule (che dovrai concordare con il trainer) e con l'elearning che ti guideranno nella scoperta del Brain Brief Profile, Brain Talent Profile, Brain Discovery Profile e della Dashboard. Scoprirai questi tool utili per gestire in maniera sempre più efficace le performance dei singoli, il processo di selezione, le dinamiche collaborative nel team e l'attenzione al cliente.
Certificazione EQ Assessor
Apprendi come misurare e sviluppare l'Intelligenza Emotiva utilizzando best-in-class e action-oriented tool — un programma pratico al quale potrai accedere direttamente dalla tua scrivania.
Accedi all' eLearning EQAC| SEI 360 ITALIANO  | Scopri di più sul corso EQAC 1.2
SEI YV per EQ Assessor (Distance)

Abilitati ad utilizzare la SEI Youth Version. Questo eLearning supporta gli EQ Assessors
nell'apprendimento e nell'applicazione del SEI a bambini e ragazzi di età compresa tra 7 e 18 anni.
Accedi all' eLearning | Scopri di più di questo corso
Certificazione Vital Signs
Vital Signs Consultant Certification — Scopri come utilizzare potenti strumenti di misurazione dei driver della performance organizzativa.
Accedi all'eLearning | Scopri di più di questo corso
Certificazione EQ Practitioner (EQPC blend)

Pre e post-course della Certificazione EQ Practitioner, programma su come operare un cambiamento trasformazionale attraverso le competenze allenabili, misurabili e scientificamente validate dell'Intelligenza Emotiva.
Accedi all' eLearning | Scopri di più di questo corso
Certificazione EQ Educator (EQEC blend)
Un programma di Apprendimento Socio Emotivo (SEL) che supporta gli studenti ad essere più efficaci a scuola e nella vita migliorando la propria intelligenza emotiva. La Certificazione EQEC fornisce metodologie e strumenti per sviluppare l'Apprendimento Socio Emotivo insegnando ed apprendendo competenze che aumentano i risultati scolastici e la qualità della vita.
Accedi all' eLearning | Scopri di più di questo corso
EQ Educator 1 (EQE1-ITA)
Questo è il nuovo percorso Modulare in ambito Education costituito da un Modulo 1 (introduttivo equivalente al Corso UEQ- l'EQ per te come Educatore), Modulo 2 (Self Science focalizzato sul Modello KCG, e l'EQ per la gestione della classe), Modulo 3 (Self Science focalizzato sulle competenze, Linee guida e fasi di implementazione – EQ per la scuola.
Facilitation Integration (FI) & Certified EQ Facilitator (CEQF)
In che modo applicare più efficacemente i metodi e gli strumenti acquisiti nelle certificazioni CORE per offrire workshop o corsi ad alto impatto? In tre sessioni di aula virtuale (online), lavorerai con un Master Trainer Six Seconds per pianificare i tuoi workshop o corsi utilizzando risorse Six Seconds dalla libreria EQ Practitioner. Se hai la Certificazione Brain Profiler, scoprirai come BBP, BTP & Dashboard siano strumenti ideali per introdurre l'EQ nei team e gruppi di lavoro.
Accedi all' eLearning | Scopri di più di questo corso
Ora il prossimo passo è quello di seguire il programma CEQF per diventare Certified EQ Facilitator:
Go to the CEQF eLearning
Unlocking EQ Profile – eLearning
Dedicato ai certificati EQPC ed EQAC di Six Seconds
Scopri il significato e come utilizzare l'Unlocking EQ profile!