Welcome to the EQ Library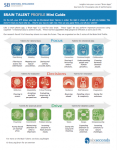 This Brain Talent profile Mini Guide shows the 18 Brain Talents on the scale of Focus, Decisions and Drive.
Posted February 7, 2019 by in Life
BBP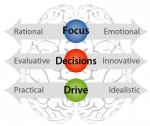 Josh Freedman sits down with Katherine Roff to go over her Brain Brief Profile. A great model for managers and coaches of how to utilize this terrific tool.
Posted October 15, 2018 by in Life
BBP
coaching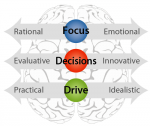 A Brain Brief Profile is a snapshot of your brain's current style for processing emotional and cognitive data. This guide is intended for individuals or coaches who have received a SEI Brain Brief Profile. Use this guide to deepen your understanding of Brain Styles and the Brain Brief Profile.
Posted September 10, 2018 by in Life
BBP