For InspirED (inspirED.facebook.com), this educator toolbox offers a host of powerful tips and strategies to:
| | |
| --- | --- |
| | Practice emotional intelligence for yourself as an educator |
| | Apply emotional intelligence to strengthen classroom relationships |
| | Supercharge your classroom with emotional intelligence strategies |
.
To join the course either create a free EQ.org account or log in
x.
.

.
More about the InspirED Educator Toolbox
The InspirED professional development tools & strategies are organized into three pillars, shown in the outline to the right:
EQ for You.
These lessons will help you increase your own emotional intelligence, starting with strengthening your self awareness and understanding of your own emotions and reactions.


.

EQ for Relationships.
In these lessons you'll find strategies and tips to help you interact with students in more effective, emotionally intelligent ways.


.

EQ for the Classroom.


These lessons give you approaches to make your learning environment more "EQ friendly." They offer ideas from recent neuroscience about learning that can be applied to every subject area — including teaching social emotional skills.
Once you've registered on this site, you can access the tips and tools in any order you'd like. If you're not sure which to choose, start with the first one on the list: Getting Started as an EQ Educator
(You need to be logged in for that link to work!)
For You
Use this site for your own development. There are tons of tips, tools, strategies to help you help your students with social emotional learning. As you'll see, many of the lessons apply to ALL your teaching.
In this eLearning course, there are Modules (big sections) and Units (a page about one topic). You can see the outline of the course over on the right side, and you're welcome to skip around to what interests you.
If you want to go in a linear order, start with Module 1, Unit 1.  The first time you come to a unit, at the bottom there will be a button like this:

When you're done with the unit, click that button!  Then you click the button like this to proceed: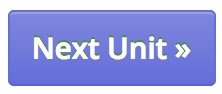 For PD at Your School
A great way to use this content is for Professional Development (PD) workshops. Here's an idea:
All the teachers review 3 of the lessons inside one area (e.g., EQ for You)
In staff meeting, get into small groups and share your favorite insights, tips and tools
Synthesize by making a poster together of techniques and tools that you will practice in the upcoming weeks.
Alternately, if you're responsible for Professional Development in your school, you are very welcome to adapt any of the lessons in this course to share in a workshop with your staff. If you do so, kindly share that back with us so we can make it available to others! Email: [email protected]
InspirED was created by Facebook to support youth and educators to create more positive and productive places for learning — which is related to Facebook's mission to help people connect. InspirED partners include the Yale Center for Emotional Intelligence and the Six Seconds Emotional Intelligence Network. inspirED.facebook.com
The InspirED Professional Development tools and strategies were created by an international team of educators, including:
Dr. Anabel Jensen, Joshua Freedman, Dr. Susan Stillman, Dr. Sue McNamara, Marilynn Jorgensen, David Tubley, Patty Freedman, May Duong, Alice Tubley — Six Seconds, The Emotional Intelligence Network
Dr. Lorea Martinez — SEL Consulting
Katie Morgan, Brian Bicknell, Brian Lucett — Synapse School
Jennifer Saul, Rebecca Horwitz — East Palo Alto Charter School
In collaboration Jamie Lockwood and the Facebook team, the Yale Center for Emotional Intelligence, and other partners in the project — Facebook InspirED
We welcome your questions and suggestions to improve this toolbox! Email: [email protected]