Welcome!
Once you are enrolled in the course, you will be able to access the eLearning using the menu to the right.
To join the course either create a free EQ.org account or log in
About
This course is designed to assist you in being a "change leader" — it's about strengthening and using your emotional intelligence as you work toward the implementation of the Honouring Our Strengths (HOS) framework.
HOS is a powerful roadmap to healthier people and communities. And it's a change. As all the people involved in addictions treatment and care think about and do their work, and build more partnership, and integrate the practices outlined in HOS, there will be a lot of new successes, and it will not all be easy. We suppose that a lot of the challenges will be emotional… getting people on board with a new vision… building a shared view of health, healing and treatment… partnering with more trust and mutual support.
Becau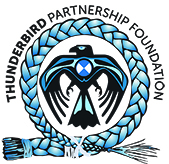 se of all the emotional challenges of change, this course was created by the Thunderbird Partnership Foundation and Six Seconds – The Emotional Intelligence Network. It teaches key ideas about change… and emotions… and will give you many practical tools you can use for yourself, and in your work as a person committed to the wellbeing of all people and all communities.
The content of the course includes many videos from leaders of First Nations' health across Canada. The team at Six Seconds who wrote the course are not from the First Nations. We've taken care to be culturally appropriate, and, we ask for your forgiveness and help if we've made mistakes. Please contact the Thunderbird Partnership Foundation team with ideas of how the course can be improved.
.
Instructions
This course includes reading, videos, downloads, reflection questions and more.
In this eLearning course, there are Modules (big sections) and Units (a page about one topic). You can see the outline of the course over on the right side, and you're welcome to skip around to what interests you.
The first time you come to a unit, at the bottom there will be a button like this:

When you're done with the unit, click that button!  Then you click the button like this to proceed: