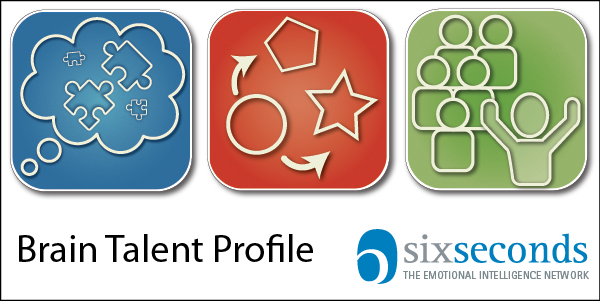 What are the 18 Brain Talents and how you can apply them more effectively?
If you completed a Brain Talent Profile or Brain Discovery Profile, you've learned something about the your key capabilities for making a difference. These talents allow you to put your emotional intelligence into action… and by using these talents, you also strengthen your EQ.
To join the course either create a free EQ.org account or log in
Tips on this eLearning
In this eLearning course, there is one Module (big sections) with a few Units (a page about one topic). You can see the outline of the course over on the right side, and you're welcome to skip around to what interests you.
If you want to go in a linear order, start with Module 1, Unit 1.  The first time you come to a unit, at the bottom there will be a button like this:

When you're done with the unit, click that button!  Then you click the button like this to proceed: