Welcome to the EQ Webinar Library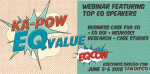 What's the impact of adding emotional intelligence in organizations? How do we know? How do you convey the value to decision-makers? Join our panel of experts from EQ-CON – the reunion of emotional intelligence practitioners in San Diego, June 5th and 6th – for insight into how emotional intelligence fuels connection and thriving.
Posted May 22, 2018 by in Business
performance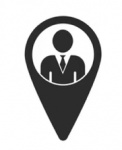 Un appuntamento che mira a rispondere alle domande provenienti dal web riguardo la performance delle persone, cercando di definire cosa vuol dire nel mondo del lavoro attuale il termine stesso alla luce di parametri diversi. All'interno del video infatti verranno presentati diversi case study che mettono in luce l'esistenza di metodi diversi di valutare la […]
Posted March 30, 2017 by
case study
Italian Webinar
performance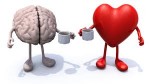 Learn how leading companies around the world, like FedEx, IBM and Intel, are using emotional intelligence to focus energy, enhance relationships, and improve performance by engaging people.
Posted October 25, 2016 by
HR
performance