Welcome to the EQ Library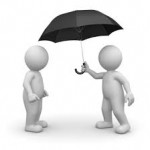 This article from Harvard Business Review goes through concrete steps that we can take to help someone who is feeling stressed. The focus of the article is on helping a coworker, but the steps are helpful in any situation involving stress!
Posted February 8, 2016 by in Business
Increase Empathy
management
Stress
teamwork
This is a hilarious clip about bad leadership – and bad stress management. The leader does pretty much everything wrong in terms of creating an engaged, effective climate.
Posted August 5, 2015 by PK Hattis in Business
engagement
management
Stress